Yes we do!
We ship to selected European and International destinations including Canada and Mexico from our Our Rest of World website https://www.allsaints.com/row fulfilled by Global-e via DHL or DPD.
Just use the country and currency selector to select your shipping destination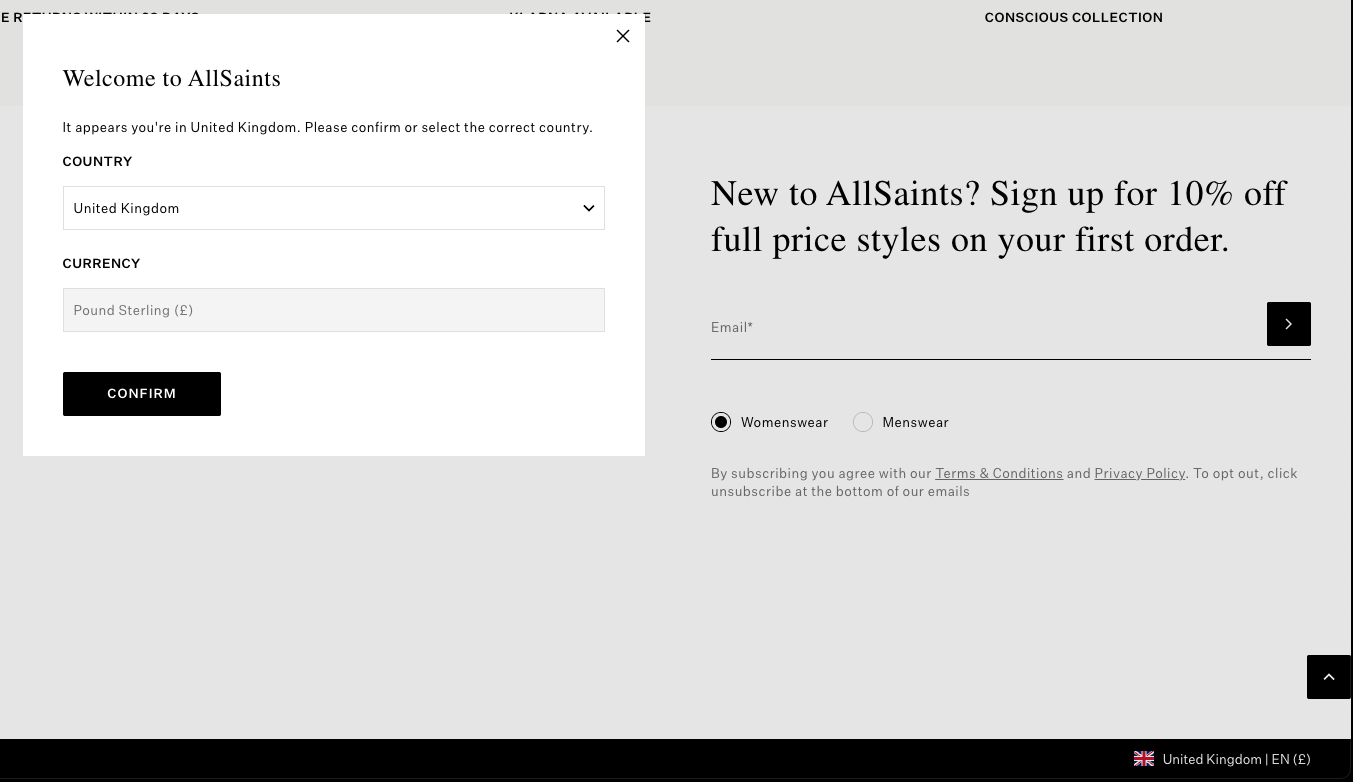 ASIA & MIDDLE EAST:
Our local websites for Taiwan, South Korea Hong Kong and Japan and regional partners for China and the Middle East ship exclusively to these regions . See website links below.
RESTRICTIONS & EXCLUSIONS
Please check the FAQ page for information on restricted delivery addresses.
We're unable to ship to Russia Ukraine, PO boxes and army bases.
Turkey: please note, due to current importation restrictions, orders cannot exceed 150 euros equivalent. If you would like to exceed the value, please create a separate order.
Our UK website delivers to UK domestic addresses only https://www.allsaints.com/
Our US website delivers to US domestic addresses only https://www.allsaints.com/us